Shimla Taxi Service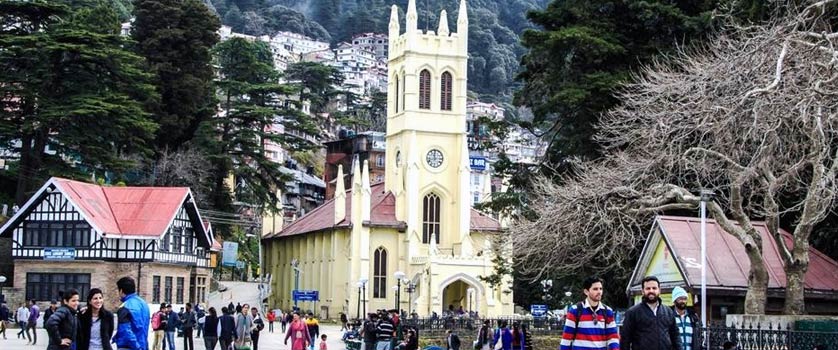 Himachalcabservice.com is the best platform to book a pocket-friendly travel and the most affordable taxi fare in Shimla. Himachal Cab Service provide all type of Luxurious and semi luxurious Cars & Coaches driven by decent, educated, english spoken, friendly & well mannered Drivers. All our Chauffeurs are well trained and well aware with local roads and languages. They are expert to handle unexpected situations during the journey. Shimla Taxi Service – Leading Taxi Service in Shimla & Himachal Pradesh. Taxi Drivers For Local Sight Seeing, Kufri – Naldehra – Chail Palace – Chandigarh, Shimla, Kalka, Dharamshala, Kaza Spiti, Leh Ladakh, Dalhousie, Ambala, Delhi & Jammu.
If you're looking for a reliable operator to make a cab booking in Shimla, you can log on to www.himachalcabservice.com and book your cab at the click of a Book now button.
Feel Free To Contact Us : 09816024288 : 09736524288
Shimla is one of the most popular hill stations of India. Shimla is the capital of Himachal Pradesh and earlier it was the summer capital of during British rules at India. Shimla is known for green hills, snow and beautiful nature. Shimla name is came from the goddess Shyamala Devi (Devi Kali). Shimla is also popular for its fruits, handicrafts and herbs.
In there are so many holi Temples: Kali Bari Temple Shimla, Jakhoo Temple in Shimla, Sankat Mochan Temple in Shimla, Tara Devi Temple Shimla and Kamna Devi Temple Shimla.
Shimla is well connected from Delhi, Manali, and Chandigarh. Shimla to Chandigarh is 120 km and it will take 3 hour time if you going by taxi / car. Delhi to Shimla is 350 Km and it will take 12 hour drive. Best time to visit there in summer is March to July and in winter it is October to March. Tourism is the biggest source of income for Himachal Government and as a tourist you will find all kinds of facility there. Shimla is also known as one of the cleanest city of India.
Our services include maintaining a huge fleet of cars so that the customers can easily choose the model of their choice. Along with this, a truly remarkable experience is assured as our drivers are expert and have a polite and humble approach. By taking a Shimla taxi, you will experience a whole new level of quality services that are very easy on the pocket and give the pleasure of enjoying quality time with the family members. There are so many places worth visiting during your tour to Shimla including Kali Bari Temple, Annandale, Vice Regal Lodge, Christ Church, The Mall, The Ridge and Jakhu Temple etc. You can hire Shimla cabs at Savaari to visit these popular getaways covered in one day trip.
Booking Types available in Shimla are Day Packages, Point to Point, Railway Transfers, Airport Transfers and Outstation Trips